Let customers speak for us
Subscribe to our newsletter
Promotions, new products and sales. Directly to your inbox.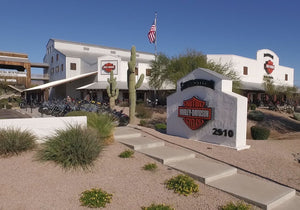 About Us
Welcome to Superstition Harley-Davidson's® Online Superstore.  Shopsuperharley.com is your on-stop shop for all your Harley-Davidson® branded products. 
Shop Super Harley® Offers you the chance to shop for your favorite brand 24/7  - We're always open!
 We have a great selection of Harley-Davidson products just for you!
Thank you for choosing Superstition Harley-Davidson's® Shopsuperharley online store!